Family visits take place under the conditions described below:
In the tourist season (from 1er April to 6 November):
Guided tours are available on reservation from Tuesday to Saturday.
Self-guided tours are possible from Tuesday to Sunday.
In the off-season (from 2e week of November to the last week of March):
Guided tours are possible, by reservation, from Monday to Friday (for groups of 12 or more).
Guided tours are possible, with or without reservation, on Fridays at 3pm (for small groups of less than 12 people).
Activities for children are offered at different times of the year. Do not hesitate to consult our Events section regularly to find out about the programme.
A number of playful devices are available for young visitors along the tour route. A 1-hour fun tour for children aged 5 to 10, followed by a 30-minute creative workshop, is also offered on Wednesday afternoons from 3 to 4.30pm during the tourist season (€3/child).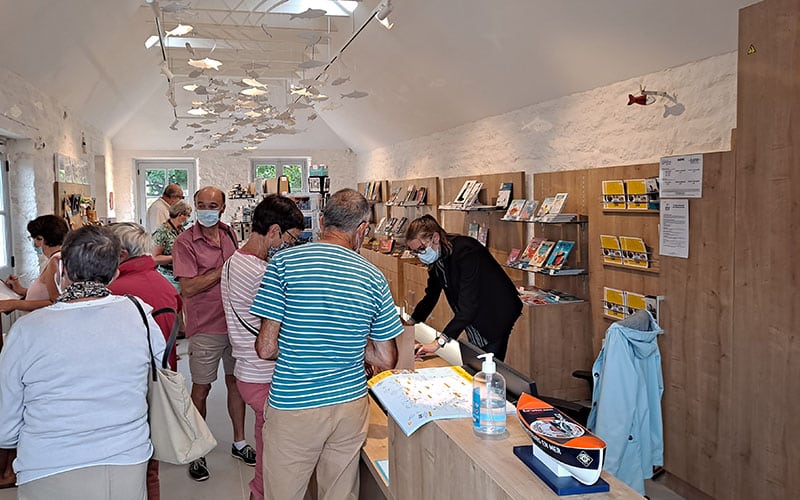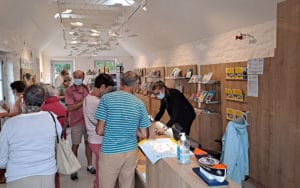 Admission only : 4.5€ / reduced rate : 3.5€*
Admission + audioguide: 6.5€ / reduced rate: 5.5€*
Admission + guided tour: 7.5€ / reduced rate: 6.5€*
Free for minors and under the following conditions:
Free of charge
Free admission to the museum is granted on presentation of a valid proof of identity:
- persons under 18 years of age,
- to job seekers,
- to journalists,
- curators and heritage animators
- ICOM / ICMM cardholders and tour guides,
- to members of the Association des Amis de la Conserverie Alexis le Gall (ACAL),
- Disabled persons and their companions (on presentation of a disability card)
The Loctudy Cannery Museum is classified as a Historic Monument but does not have the "Museums of France" designation. It is not a member of the Centre des Monuments Nationaux either. As a result, the education pass is not accepted in this establishment as justification for free admission.
Discounts
A reduction in the entrance fee is granted on presentation of a valid proof of entitlement:
- to CEZAM members
- students aged 18 to 26
- the staff of the Ministry of Culture
- holders of the "Loisirs en Finistère" card
- holders of the "TransEurope Marinas" card
- to ticket holders of the Compagnie bretonne
- holders of a ferry ticket between Ile-Tudy and Loctudy
- holders of a contract for a port of call in the Loctudy marina
- holders of a "stopover passport